Our third generation family business was founded in South Street, Farnham, Surrey in 1938 as Wooding & Jones. As you can see from the advertisement below we opened our first new showrooms in April 1939.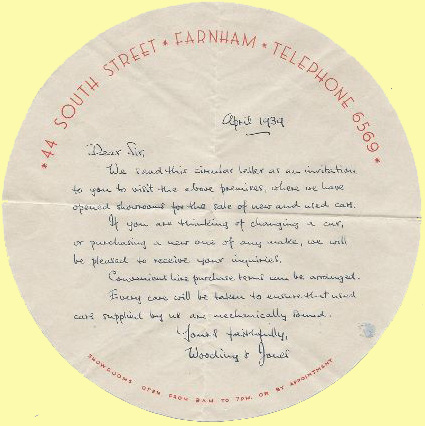 Our second facility was opened in East Molesey during 1954 under the direction of Michael Wooding and soon became Hurst Park Automobiles Limited to suit our new location next to the Hurst Park racecourse.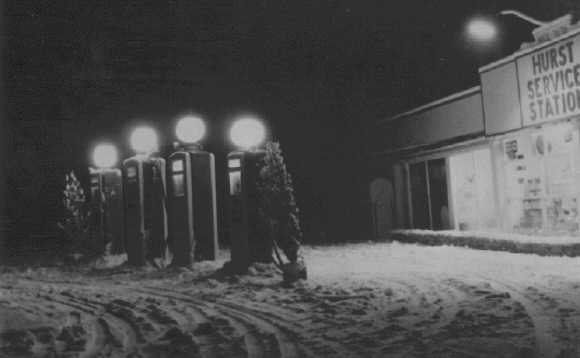 Hurst Road in the snow circa 1954

Hurst Road 1959
Over the following decades a variety of new marques were sold; Renault, the Rootes Group range of Sunbeam, Hillman & Humber, Rover, Triumph, Alvis, Jensen and even Gogomobiles.
Hurst Road in the floods 1968
To facilitate an expanding business a third property was acquired in the early 1960s and its development started with a new fuel station and subsequently a purpose built office building constructed with a fine new showrooms for our Rover and Jensen dealerships. Amongst other projects it was at this time that we commissioned FLM Panelcraft to build the famous Rover P6 Estates, generally known as Estourers, which we exclusively marketed until the early 1970s.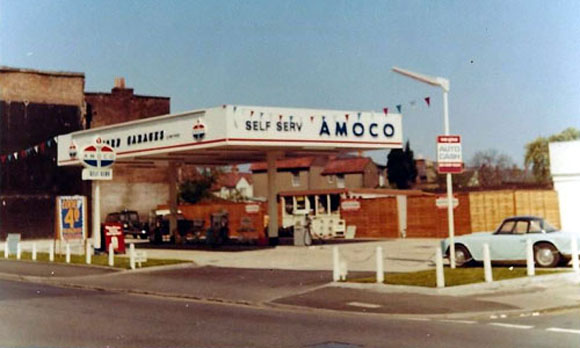 Hurst House premises pre-development, circa 1969
By the 1980s the emphasis was increasingly towards the top British marques, especially Jaguar and Daimler. We have had the pleasure to sell a considerable number of XKs, MK2s, E-Types and XJs.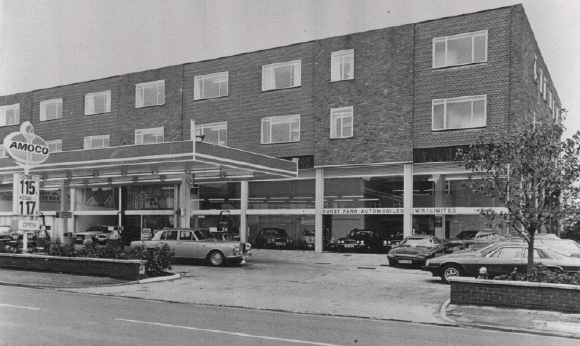 Hurst House circa 1980
Many Mercedes-Benz and Aston Martins have also passed our way over the years and we have a long standing appreciation for AC. Their Thames Ditton factory was just a mile away from our original Hurst Road premises.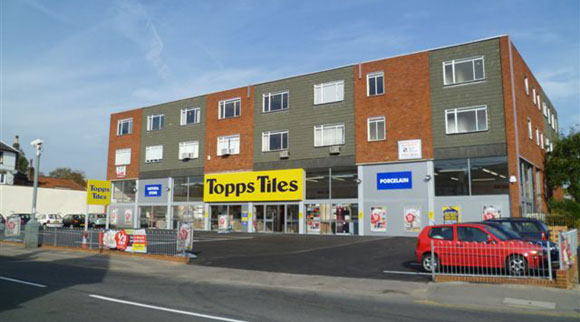 Hurst House 2013
Hurst House has changed considerably over the years. Once one of the finest showrooms in Surrey, it is now a flagship Topps Tiles store. In more recent years we have redeveloped the office space into beautiful residential apartments with the completion of an additional floor, making the building considerably more attractive.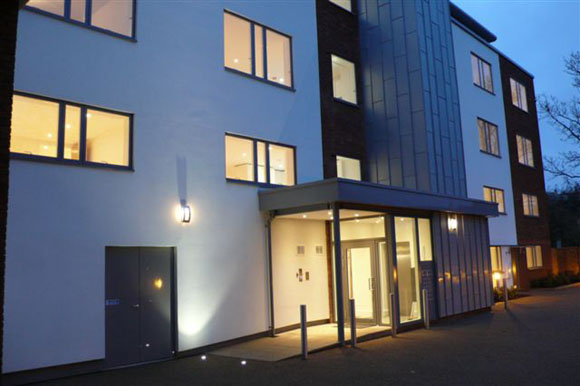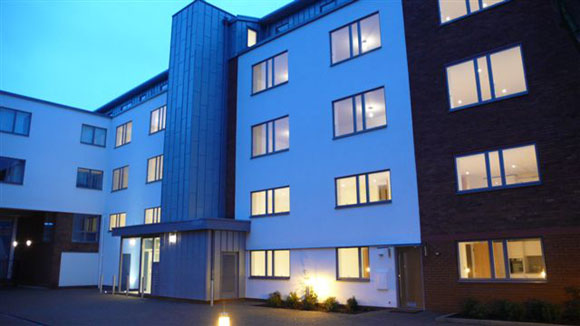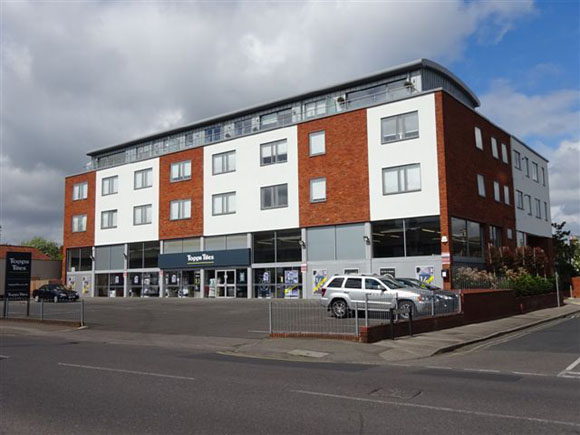 Hurst House May 2019
Today Hurst Park Automobiles continues to source the very best low mileage original or superbly restored examples of the same models we have been selling for over 80 years, albeit from yet another discrete location here in East Molesey.